How do I create a new ticket?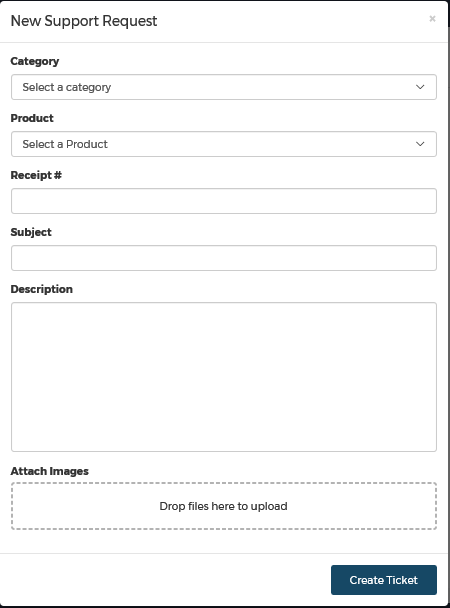 Click on Create Ticket on the upper left corner, next to your name. A New Support Request screen will pop up prompting you input support request details. If you have a print-screen to include along with your request, you may drop files into Attach Images section and then click Create Ticket.
Once your support ticket is resolved by the ProboSearch team, you will receive an e-mail with the response.